Safeguarding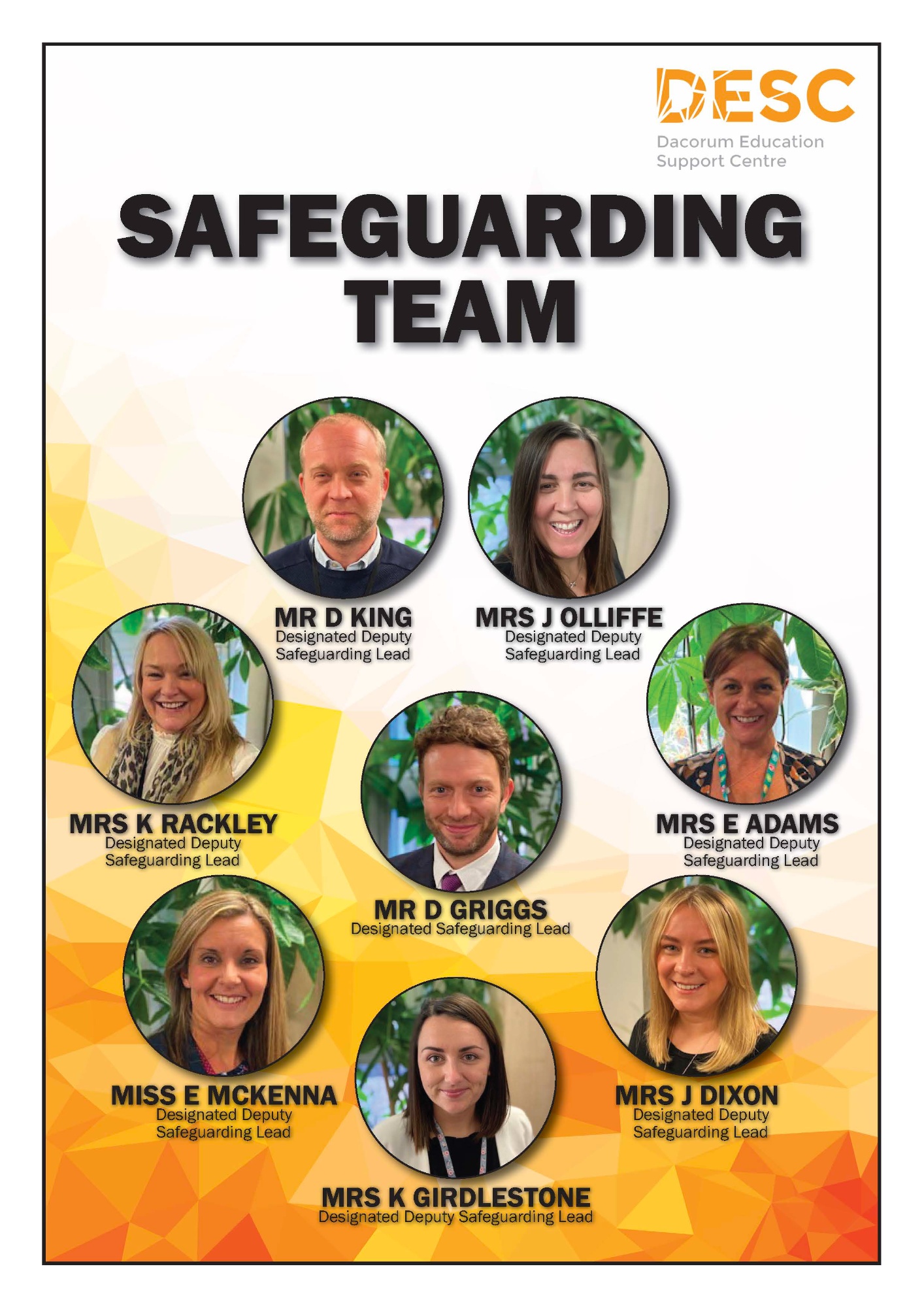 Dacorum Education Support Centre (DESC) is committed to safeguarding and promoting the welfare of learners and expects all staff and volunteers to share this commitment. We strive to ensure that our safeguarding practices are robust, highly effective and they reflect the statutory responsibilities and government guidance.
DESC aims to:
Provide a safe educational environment for all learners, staff and visitors
Maintain vigilance in identifying the signs and symptoms of abuse and operate clear procedures for all staff to follow in response
Ensure that learners who are vulnerable, at risk and/or likely to suffer significant harm are identified and that appropriate action is taken to keep them safe
Effectively monitor learners who are vulnerable or at risk of harm
Promote an ethos in which learners feel safe, feel able to talk openly and are listened to
Promote and share safe practice with learners, parents and staff
Ensure that all parents/carers are aware of DESC's child protection responsibilities
Ensure that all records of child protection concerns and cases are kept and maintained confidentially.
*All staff and volunteers are subject to the relevant safeguarding checks; this includes advanced DBS (Disclosure and Barring Service) clearance.
If you have any serious concerns about your child, another learner or a member of staff at DESC please do not hesitate to contact Naomi Walker (DSL) or a member of the Safeguarding Team.
Tel: 01442 247476
email info@desc.herts.sch.uk.
*If you have concerns about a child that does not attend DESC and would prefer to speak to Children's Services (MASH Team) personally, please call
Tel: 0300 123 4043.
Please note that information of a safeguarding nature may not be able to be kept confidential.