Success Awards 2016 finals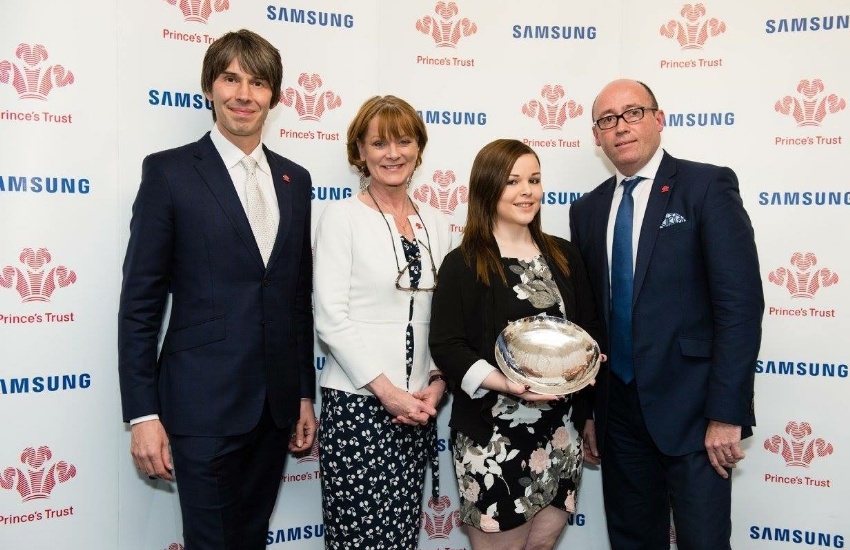 The Prince's Trust Samsung Celebrate Success Awards 2016 finals.
Sarah Klauber, ex Year 11, was a finalist in the Educational Achiever category after winning the Eastern regional awards back in November. Sarah, together with her father and best friend, had the honour of attending a private lunch before the awards, where she dined not only with Prince Charles, but also with the stars. It was a real red carpet affair and Sarah managed to get photos with most of them, including Rita Ora, The Vamps, Professor Brain Cox, Bear Grylls, Jon Culshaw , Geri Horner (Halliwell) and more. She was a very happy young lady.
Four members of staff joined Sarah to support her. Julie Wilcox her Champion, Sara Lalis Headteacher, Munira Docrat and Tara Noble, Teaching Assistants and supporters. We had great seats, sitting a few rows back from Sarah, who was in the front row. We all had a very clear view of Ant and Dec, the presenters. Prince Charles sat on the stage with Martina Milburn (Chief Executive) ready to present the Awards.
Sarah's category was announced first. She didn't win but was a worthy runner up and still had her moment of fame when she was called on stage to meet Prince Charles. She received a silver engraved trophy presented by Professor Brian Cox and Samantha Bond. It was a very proud moment for us all to watch Sarah chatting to Prince Charles on stage.
After the Awards we were all invited to the after reception where some of the stars attended. Yet again, Sarah managed to get more photos, joined by the staff!
It was an amazing day and Sarah will now have memories that she will never forget. We are all very proud of her and we now hope that she will become an Ambassador for the Prince's Trust.