Due to adverse weather conditions both DESC sites at Tenzing Road & Barncroft will be closed to clear and make sites safe.
Snow day
Due to adverse weather conditions both DESC sites at Tenzing road and Barncroft will be closed to clear and make sites safe. Learners will be receiving check ins and remote learning.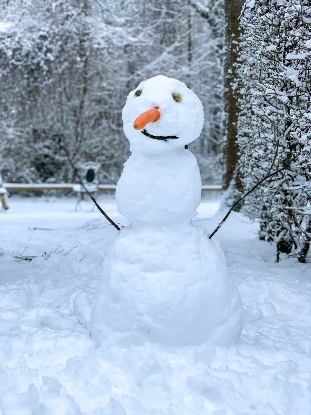 Activities for a Snowy Day
We rarely get snow in England so it is good to make the most of the opportunity to do some fun and creative activities outside. As you know, at Little Heath we believe in getting children outside whatever the weather. Here are some suggestions to choose from for today. We would love it if you could post your creations on our Facebook page. Have fun and wrap up warm! We've included some indoor activities as well.
Sledging
This is an activity loved by everyone. Children really love the speed and thrill of how much fun they can have on an otherwise normal hill. However, as with every fun activity, it's important to be safe, as well as have fun. Find a hill that is not too steep and has a long flat area at the bottom so there is a place to glide to a stop. Avoid hills that end near a street or parking lot or near ponds, trees, fences, or other hazards. And don't underestimate the fun of even a small hill.
Snowman Building
Build a classic snowman. Or get creative and think what else you could make – a snowman family, a nativity scene, models of pets etc. We'd love to see your photos.
Design a Snow Maze
If you find an area with untouched snow, can the children design a snow maze with loops and dead ends?
Snow Ball Fights
Older children might enjoy this. It's good to have some rules before you start, e.g. no throwing ice, avoid faces, stop when someone says stop. Or if you don't want to throw them at each other, you could have a competition to see who can throw them the furthest or hit a target.
Look for Animal Tracks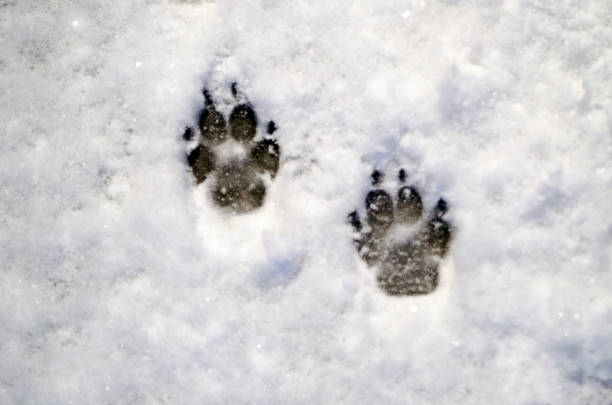 Winter is a great time to walk to the woods (or the park) and see if you can find animal tracks. Fresh snow is great for showing tracks of various woodland animals. Examples include rabbits, foxes, deer, and squirrels. Make it a game and see who can spot the most tracks, the biggest, the smallest and the most exotic. Try to guess what animal made them, where they were going and what they were doing. If you don't recognise the tracks, take photos of them and look them up when you get home to see what animal made them.
Snow Painting
Add some colour to the snow with snow paint. All you need is water and some food colouring. Put it in an empty washing up liquid bottle and squirt onto the snow to make designs.
Ice Globes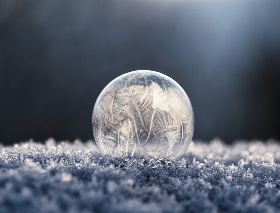 Add some decorations to your garden by making coloured ice globes. Add some food colouring to water in a balloon and let them freeze (either outside or in the freezer). Once frozen, pop the balloon and you are left with a beautiful ice globe in the colour of your choice.
Indoor Activities
Set up a Treasure Hunt or Scavenger Hunt
Can the children design a treasure hunt or scavenger hunt for others to follow?
Design an Obstacle Course
Could you design an obstacle course in the living room? Children could make a plan drawing of it. Maybe you could time each family member completing the course? Or you could film each contestant with commentary.
Set up a Hot Chocolate Bar
This is perfect to help warm up after time in the cold. Can your child decorate hot chocolate with a choice of cream, marshmallows, sprinkles, chocolate buttons etc? (Make sure you supervise young children with hot liquids).
Make Butter
If you want to burn some energy and do some science, making homemade butter will be a great experiment. All you need is some double cream and a jam jar with a lid. Fill the jar about halfway with cream (leave lots of room) and tighten the lid. Take turns shaking the jar as fast and hard as you can. After about 10 minutes you'll have whipped cream. Keep going and after a few more minutes, you'll notice when the cream turns solid and you now have butter! Keep shaking until the butter is solid and separated from the buttermilk. It's that easy! If you want to get extra fancy, add some special ingredients to make flavoured butter (garlic/herbs, cinnamon sugar, honey, etc.). Serve with fresh bread, or spread on toast.
Make Bird Feeders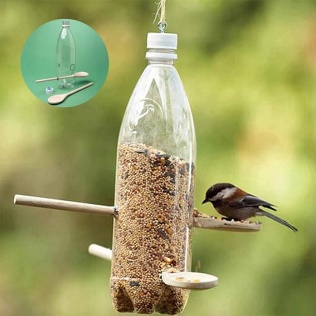 The birds would be very grateful for this one. Design and make a bird feeder – peanut butter and bird seed work well. Then hang it up and record the birds that come to visit.
Have a Dance Party
Choose your favourite music, turn up the volume and have fun burning off some energy and dancing round the room. Can you add some air guitar?
Read a book
Snuggle up with a blanket or design your own indoor fort. Then hide away and get lost in your favourite book.
Or come up with your own ideas and let us know.