Sarah Klauber - Winner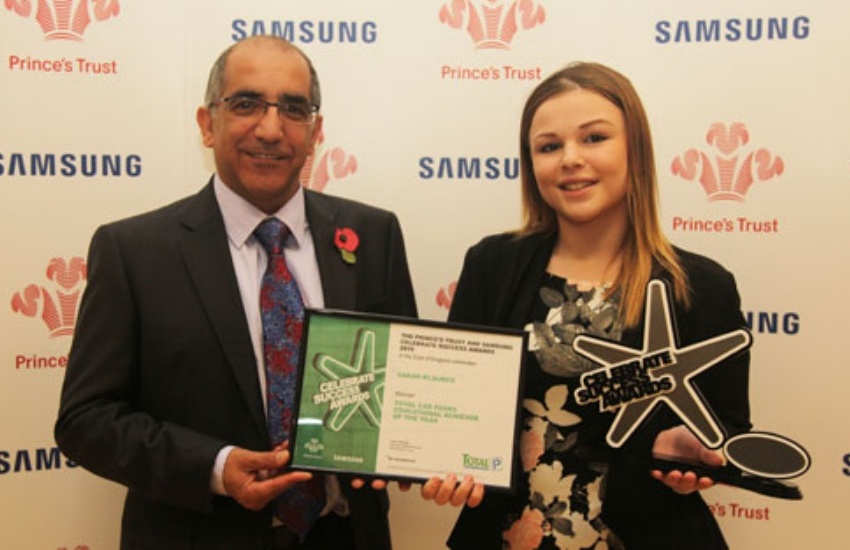 Total Car Parks Educational Achiever Award - Winner!!
The Total Car Parks Educational Achiever award recognises young people who have overcome barriers, developed new skills and improved their education prospects.
Sarah experienced a turbulent home life after her parents separated. At the age of 11, things came crashing down when Sarah's mum passed away. Sarah and her sister were taken in by her dad, but the family struggled to adapt to theit new living situation. Sarah's stress and depression increased, and she began to suffer from alopecia.
Sarah's school life was soon affected. She struggled at the hands of bullies, became confrontational with staff and her attendance dropped to 40 per cent.
Sarah started a twice-weekly taster session with The Prince's Trust xl programme, which she soon began to enjoy. Her attendance at school rose to 90 per cent and led to her being offered the chance to spend year 11 doing xl full-time.
Sarah has since started an apprenticeship and plans to pursue a career in administration and continue with her education.