Jake Curston wins Royal award!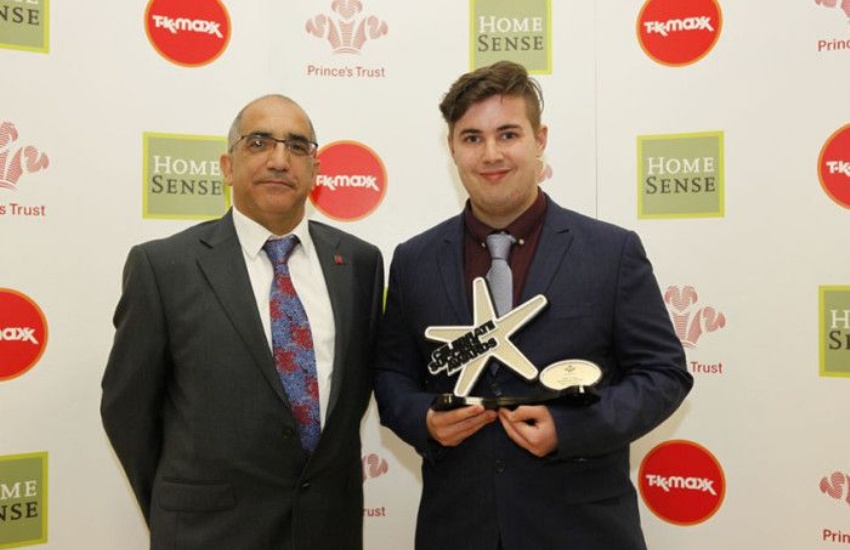 DESC Princes Trust wins award 5 years running!
Jake Curston, aged 17, won the Total Car Parks Educational Achiever award at The Prince's Trust and TK Maxx & Homesense Celebrate Success Awards on Monday. The awards recognise the achievements of disadvantaged young people who have succeeded against the odds, improved their chances in life and had a positive impact on their local community. With a diagnosis of Tourette's syndrome and attention deficit hyperactivity disorder, Jake struggled to cope with behaviour and anger difficulties at school. After spending most of Year 9 in isolation, Jake was excluded from school and placed at Dacorum Educational Support Centre. It was there that Jake joined The Prince's Trust xl programme, which helps young people who struggle at school, giving them confidence and motivation. At first, he clashed with other young people and became frustrated when he didn't know how to handle situations. But with guidance, Jake learned how to listen and work with others and enjoyed being given responsibility. He became involved with Riding for the Disabled, where he volunteers every Saturday, and began raising money for charity.
Jake is now attending college to take a sports coach diploma and continues to hold down a part-time job. He said: ""I am absolutely gobsmacked. I didn't know what to say when I won. "This award has given me the confidence to go on and achieve more in the future. I am thrilled to be recognised in this way."

Read more at: http://www.hemeltoday.co.uk/news/teen-overcomes-his-problems-to-win-royal-award-1-7668359